Video
AMALUA & BAND
in concert
Content from Youtube can't be displayed due to your current cookie settings. To show this content, please click "Consent & Show" to confirm that necessary data will be transferred to Youtube to enable this service. Further information can be found in our Privacy Policy. Changed your mind? You can revoke your consent at any time via your cookie settings.
Consent & Show
Love is the greatest source
Amalua
singing, songwriting, playing and sharing music,
dancing, yoga, meditating, contemplating miracles of life,
being mother, daughter, sister and...

so grateful for this journey of life
Music for
celebrations and ceremonies
Content from Youtube can't be displayed due to your current cookie settings. To show this content, please click "Consent & Show" to confirm that necessary data will be transferred to Youtube to enable this service. Further information can be found in our Privacy Policy. Changed your mind? You can revoke your consent at any time via your cookie settings.
Consent & Show
Content from Youtube can't be displayed due to your current cookie settings. To show this content, please click "Consent & Show" to confirm that necessary data will be transferred to Youtube to enable this service. Further information can be found in our Privacy Policy. Changed your mind? You can revoke your consent at any time via your cookie settings.
Consent & Show
Album SPIRIT
Danceable heart-opening songs, groove mantras and medicine beats
🪶
SPIRIT takes us on a journey through different continents, from seas to jungles, the Andes or to the Ganges.
Amalua´s medicine songs in Spanish, Portuguese, English and Sanskrit are inspired by nature, its spirits, by the ancient philosophy of yoga, by plant medicine and life itself.
Music and dance are calling her since early childhood. She followed this voice and after coming across with academic education in music and dance in different places, she started to travel for 7 years, around the world.
Most of her paths lead all over South America, guided by a great fascination about the variety of cultures and their music, their rhythms, their songs and healing traditions.
Her love for the wonderful instrument Hang/Handpan began in 2005 with a HANG from the first generation and she has been playing and exploring the world of sound of Handpans for 17 years.

Her music is a powerful medicine inspired in her connection with nature and prayers. As well as the spirit of ancient cultures and the ancient wisdom of yoga are sources of inspiration of the music that comes to her.
thank you
for visiting
thank you for trusting

thank you for listening...
my music,
your surrounding,
your heart,
your inner voice

thank you for being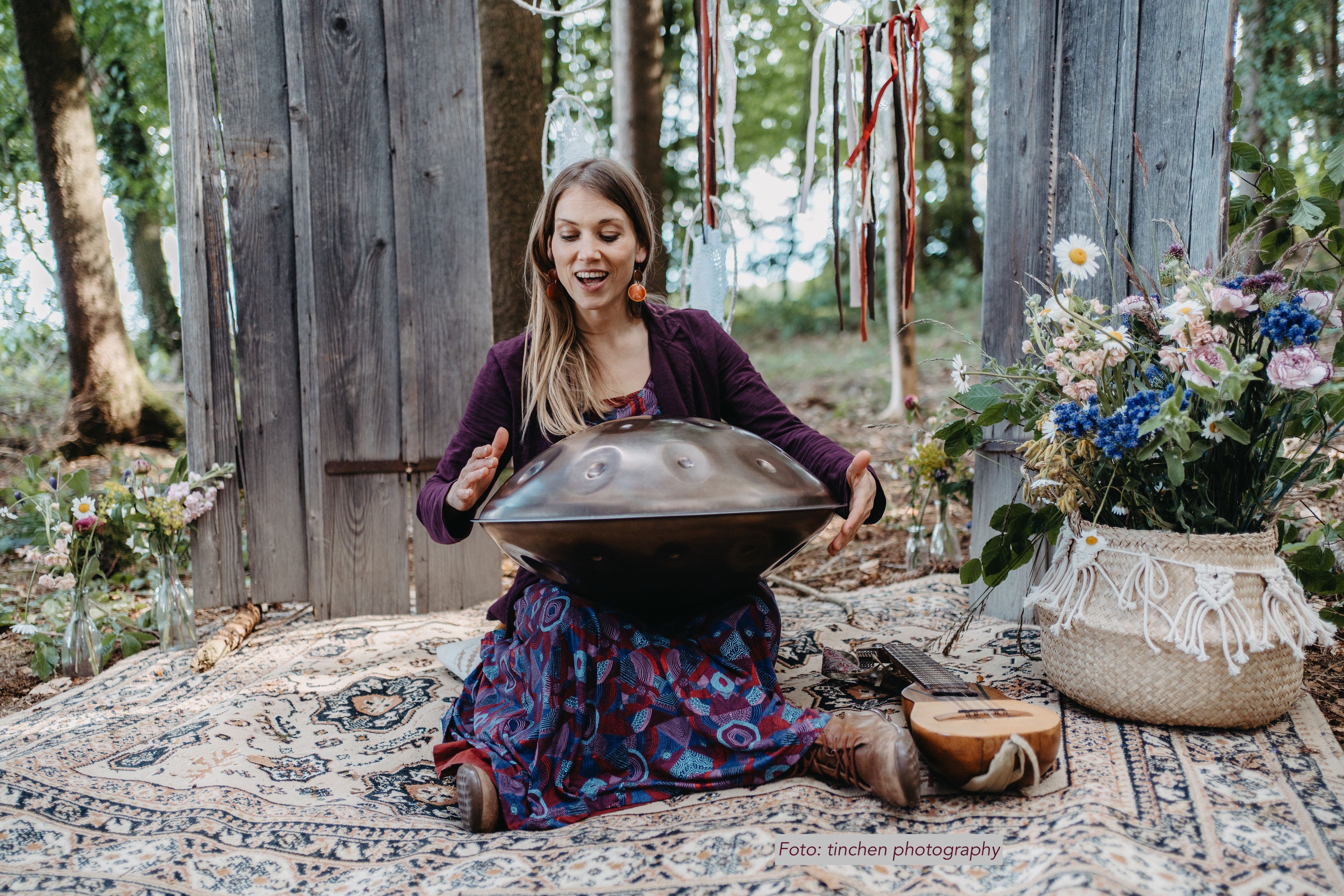 Subscribe for newsletter
and receive updates or new releases